eSubsea is a small niche company that provides advanced subsea engineering services and perform mechanical, structural analysis and design, piping analysis and design and finite element analysis and calculations.
We specialise in innovative fast track and ad hoc offshore and engineering services, design or verification according to recognised offshore and oil and gas industry codes and standards.
Fast track subsea engineering and design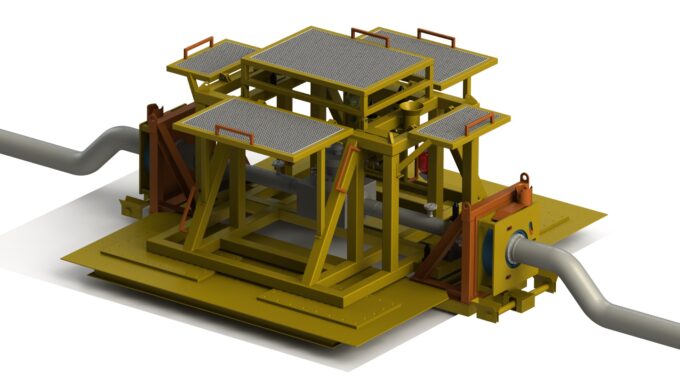 The subsea engineering eSubsea can do fast track, starting today, is:
Load testing procedures or verification
Design and verification of subsea testing equipment
Subsea wellhead systems analysis
Drilling, stabbing and well growth analysis
Other structural capacity and integrity analysis and verification
Mechanical engineering and calculations
Damage assessment, evaluate remaining structural capacity
Review and comments to subsea structures design documentation
Consultancy and discussion on any subsea engineering issue
Subsea research, mechanical engineering support and development support
Assistance with subsea patent applications
When time is critical, eSubsea solve your subsea engineering assignment within a few days or even hours, if real urgent, without compromising on safety or quality.
We are a subsea company that offer a unique 24/7 Engineering Support Service for the oil and gas industry where you can contact us by phone or email and get immediate engineering support on your urgent analysis, design or verification assignment.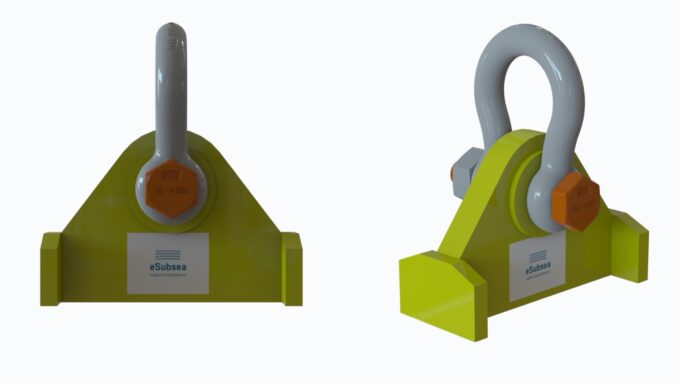 eSubsea utilise powerful structural, mechanical and piping analysis software as SAP2000, TRIFLEX and Solidworks Simulation to effectively analyse, verify or design any deep water offshore or subsea structure, foundation structures or piping, equipment, parts or component.
Subsea Codes and Standards
The lifting analysis, design and verification of lifting equipment will be done according to recognised oil and gas industry standards as DNVGL-ST-E273, NORSOK R-002, DNVGL-ST-0378 (DNV 2.22) etc.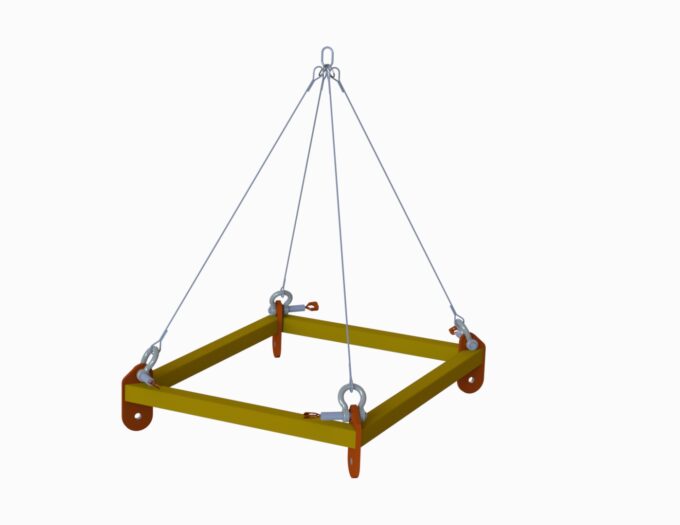 Structural analysis code checks are normally according to NORSOK N-004 or Eurocode 3, but most international design codes can also be used. Dropped object protection, fishing gear analysis, wellhead fatigue and design of subsea wellhead system will be according to NORSOK U-001. Piping analyses and code checks are generally according to ASME b31-3 and ASME B31-8.
If the scope of work of your subsea engineering task is more than what can reasonably be executed within a few days, eSubsea will revert with a proposed fast track project schedule, normally with results delivery within a few weeks.
Subsea Engineering of Structures
If fast track engineering and design is not required, more in-depth design and analysis projects can be executed on a more normal time scale. In addition to the structural, piping and mechanical engineering tasks mentioned above, eSubsea can together with our partners do:
Advanced lifting and installation analysis of offshore structures
Design of subsea connection systems
Design of manifold piping flex loops and flow assurance
Structural analysis of subsea protection structures
Structural analyses of subsea foundation structures

Mudmats and Clump Weights
Riser Bases
PLEM, PLET, FLET, Pipeline End Modules
SSIV, Subsea Safety Isolation Valve Modules
HDU, Hydraulic Distribution Units
UTA, Umbilical Termination Units
SDU, Subsea Distribution Units
EDU, EDA, Electrical Distribution Units or Assemblies
HIPPS, High Integrity Pressure Protection System
PLR, Pig launchers and receivers, Pig Traps

3D modelling and CAD drawings
Graduate assistance and applied mathematics
Geotechnical and foundation calculations
Offshore Wind Foundations
eSubsea is also an subsea engineering company with the experience and technical knowledge and understanding to get involved and transition from the subsea industry into the emerging renewable Offshore Wind Industry with special focus on the design of cost-effective foundation structures for both bottom fixed and floating offshore wind farms.
The bottom fixed offshore wind foundations design include gravity based, mono-piles and jacket types. The floating wind foundations are TLPs, semi-submersible and SPAR types. Both the fixed and floating foundations use suction anchors as foundations and offshore wind mooring anchoring.
With extensive experience from the advanced technology and innovation driven subsea technologies, eSubsea knows what it takes to design, engineer, fabricate, test and safely install complex underwater foundation structures.