eSubsea can design and deliver standardised suction anchors or suction pile anchors, fast track and with a low cost. We provide all required structural analysis and design of suction anchors or suction caissons for your project and site specific requirements. The anchors will be designed for all seabed conditions and design loads such as installation and removal loads from suction/over-pressure and levelling. The seabed conditions can be all from soft clay to hard sand. Geotechnical design including stability and holding capacity will be included for anchors in soft clay, hard clay and sand.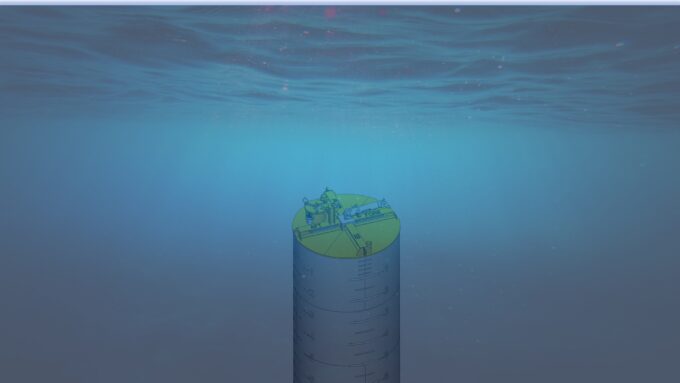 The suction anchor also known as suction piles or suction caissons can be used in many applications which will determine the design and which loads will be applied in the design analysis. They can be used as mooring for drilling rigs and floating offshore wind foundations. It can also be an integrated part of offshore structures such as a template and manifold foundation of fixed offshore wind turbine foundation.
The anchoring foundations of suction anchors also follow the rules, technical requirements and recommendations of DNV-ST-0119 Floating wind turbine structures.
Analysis of structural collapse during suction anchor installation and retrieval (skirt buckling analysis) will be performed according to DNVGL recommended practices (DNVGL-RP-C202 and DNVGL-RP-C208). Tolerances and equivalent imperfections according to NORSOK M-101 will be included in the non-linear finite element analysis.
The penetration resistance and necessary under-pressure will be outlined calculated based on soil data available and the requirements for the suction system given. Pending on the sensibility and importance of the stability and holding capacity, these geotechnical evaluations will in most cases be done by our geotechnical partners.
The lifting analysis will normally be based on DNVGL-ST-E273 if not specified otherwise by the Client.
Contact us for design or verification of suction anchors
Translate this page to Norwegian – Prosjektering og Design av Sugeanker
References and links: