eSubsea perform fast track design and verification of all sorts of standard and custom subsea and offshore lifting frames, subsea baskets, spreader frames and lift bars according to the following codes and standards for design and certification lifting equipment:
DNV 2.7-1 Offshore Containers
DNV 2.7-2 Offshore Service Containers
DNVGL-ST-E273 Portable Offshore Units (DNV 2.7-3)
DNVGL-ST-0378 Offshore and Platform Lifting Appliances (formerly DnV 2.22 Lifting Appliances)
DNVGL-ST-N001 Marine Operations and Marine Warranty
NORSOK R-002 Lifting Equipment
NORSOK R-003 Safe Use of Lifting Equipment
DNV Lifting Frames
We recommend to use DNVGL-ST-E273 Portable Units Class R60 for as this will be conservative for most lifting frames, subsea baskets and spreader bars. When it comes to design of lifting equipment, safety must be the number 1 priority. A risk assessment will be done to evaluate all aspects with the lifting arrangement.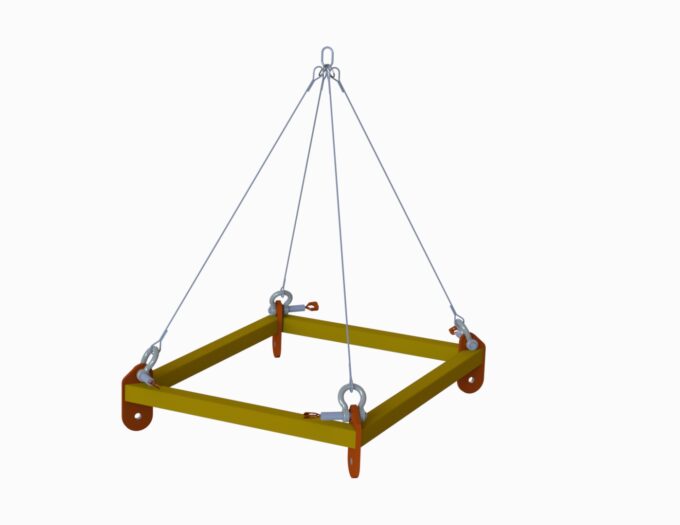 The lifting frame or spreader frame will be designed according to your custom requirement for weight and loads (SWL), number of slings and the location of the padeye and lifting points on the object to be lifted. The total lift height may also be limiting and driving the design og the frame.
eSubsea also design custom and standard subsea lifting baskets for handling of equipment from vessel and down to the sea floor.