eSubsea design subsea and offshore padeye and lift point according to the following DNV and NORSOK offshore standards for design and certification lifting equipment:
DNV 2.7-1 Offshore Containers
DNV 2.7-2 Offshore Service Containers
DNVGL-ST-E273 Portable Offshore Units (DNV 2.7-3)
DNVGL-ST-0378 Offshore and Platform Lifting Appliances (formerly DnV 2.22 Lifting Appliances)
DNVGL-ST-N001 Marine Operations and Marine Warranty
NORSOK R-002 Lifting Equipment
NORSOK R-003 Safe Use of Lifting Equipment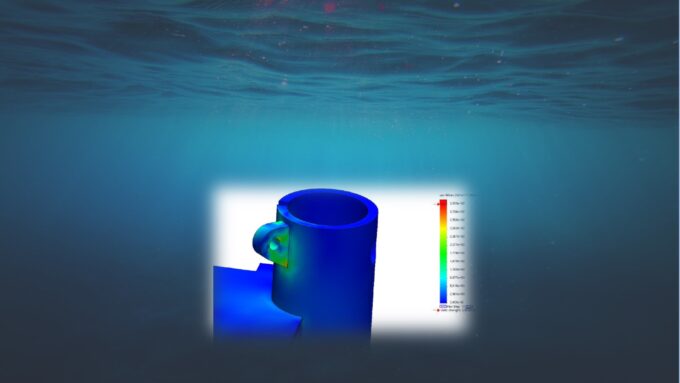 A design report with the necessary padeye and lift point design calculations for certification will be issued. The design report will also normally include the lifting set design calculations. A padeye load test procedure can be made for the actual load testing set up as most standards require load testing as part of the padeye certification.
The following will be included in the offshore or subsea padeye and lifting point design report:
Design Factor, Skew load factor
Design load and padeye side load
Padeye bearing pressure calculations
Padeye tear out calculations
Padeye check plate welds
Padeye Combined stress
Padeye load test requirements
The design calculation will be the basis for shackle and lifting set sizing, design, testing issued for approval and certification of the subsea padeye or subsea lifting point.
Contact us for design of padeye and lift points
Translate this page to Norwegian – Dimensjonering og Design av Padeye og Løftepunkter
References and links: