eSubsea AS is a subsea niche company based in Norway, just north of Oslo and Gardermoen International Airport. Established in 2007 we specialise in subsea products, consultancy, subsea engineering and design and in particular structural, piping and finite element analysis. Lifting analysis, verification and design of offshore and subsea lifting appliances can be done according to most recognised code, standards and recommendations.
eSubsea AS is also the owner and founder of Offshore Wind Design AS, that are developing and patenting innovative solutions for offshore wind foundations, anchors and mooring.
We are flexible and able to assist you with fast track problem solving and ad hoc subsea engineering assignments on a very short notice. We do cloud based remote engineering and design and can do work for Clients worldwide using Teams for meetings.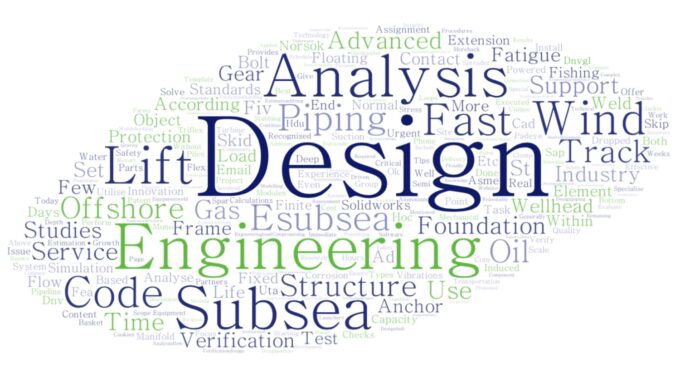 eSubsea AS cooperate closely with SubseaDesign AS, one of the top subsea engineering, design and fabrication companies in Norway and are able to draw on their technical expertise, quality management and resources.