Subsea Storage of Hydrogen and Ammonia
Storage of Green Hydrogen (H2) and Ammonia (NH3) can be safely done subsea using tanks, advanced materials technology and field proven engineering principles from the subsea oil and gas industry. Green hydrogen is hydrogen made from electrolysis with energy from renewable sources like water, wind, solar and waves and with limited CO2 emission in the process.
The Hydrogen Atom
Hydrogen is the element that has atomic number 1 in the periodic table. The hydrogen atom is the simplest of all atoms. A neutral hydrogen atom contains only one electron, and the atomic nucleus contains only one proton. Most of the hydrogen on Earth is chemically bound. The majority is in the form of water, which contains 11% by mass of hydrogen.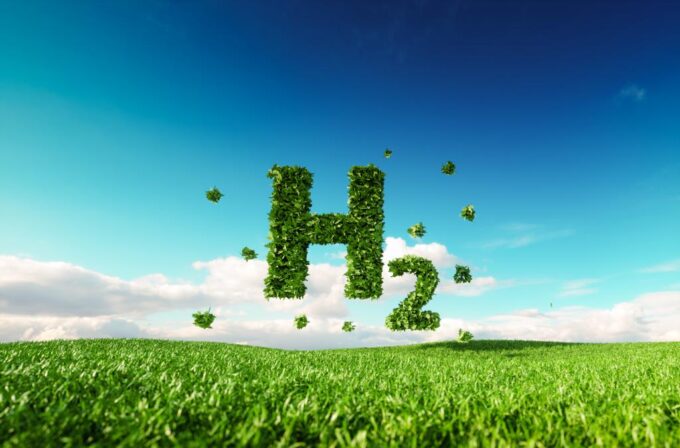 Hydrogen and Ammonia as Fuel – Fuel Cells
A Hydrogen fuel cell is an electrochemical cell that generates electrical energy through spontaneous electrode reactions. A hydrogen fuel cell functions in the same way as a battery during discharge, except that the reactants in a fuel cell are supplied continuously. The name fuel cell comes from the fact that hydrogen or hydrocarbons are widely used as the one reactant and can be described as fuel.
H2 and NH3 – The Energy Carriers
Our most important energy source today, petroleum, is a limited resource and will be in short supply in the near future. Therefore, considerable research and investment is carried out to assess hydrogen as an energy carrier, for example in cars, boats and airplanes. Such use of hydrogen offer an advantage: The combustion product is water that does not pollute the environment.
Subsea Storage of Hydrogen and Ammonia
The production of H2 and NH3 by offshore wind and storing the energy in subsea hydrogen storage tanks and ammonia tanks near the renewable energy sources, such as offshore solar plants or offshore wind farms, is basically done to provide a buffer or temporary storage of electricity into the grid. When excess in power supply on the grid, the electricity generated by the wind turbines can be used for electrolysis to split water into hydrogen and oxygen.
The hydrogen and ammonia are then stored subsea in tanks. When there is no wind or power deficiency, the process is reversed, and ammonia and hydrogen fuel cells are used to generate electricity into the grid. The ammonia and hydrogen are used for temporary energy storage.
The developed subsea technology may also be applied in smaller scales and anywhere where there is a requirement for temporary energy storage.
Transition and Application of Proven Subsea Technology
The subsea technology has, up to now, been used to produce petroleum, oil and gas, but this will soon change as the demand and requirements for more sustainable energy sources rapidly increase. The advanced subsea technology and extensive experience developed over the last 25 years can however be "recycled" and applied for the new renewable sources of energy. Distribution and control of pressurized oil and gas up to 700 bars from platforms to subsea production wells and back is no challenge for the subsea industry, the only change is the gas being 100% hydrogen.
Ammonia and Hydrogen Subsea Storage Study
eSubsea with its engineering partners can carry out subsea storage concept and feasibility studies which include HSE and safety, concept evaluation, storage design, P&ID, drawings, material selection, hydrogen embrittlement, protection philosophy, subsea connection system evaluation, weight and structure and piping sizing based on input data and required codes and standards. The concept study is a cost effective way to quickly establish the required size, weight, budget cost and delivery schedule for your project.